Pulsed Electromagnetic Field Therapy (PEMF)
Pulsed electromagnetic field therapy is a non-invasive treatment that may be helpful in reducing pain and speeding recovery for dogs and cats with traumatic injuries or chronic degenerative conditions.
PEMF targets tissues through the use of electromagnetic waves at low frequencies. PEMF treatment is designed to provide relief by accelerating the energy flow in sick or injured tissue.
When the electromagnetic wave is emitted, it is sensed by damaged tissue. Cellular changes help to increase in energy production leading to vasodilation and increased blood flow in the area.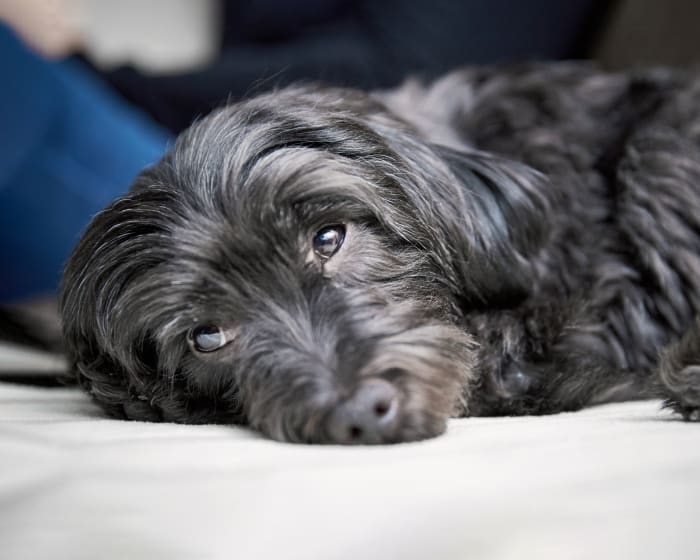 The PEMF Treatment Procedure at Pet Vet in Franklin
For many pets, Pulsed Electromagnetic Field Therapy sessions are a relaxed and comfortable way to help treat painful conditions.
PEMF at Pet Vet is given in the course of 3 sessions lasting 10 minutes each. During that time your pet will be encouraged to relax comfortably on our special electromagnetic blanket. Once turned on the magnetic pulses emitted by the blanket work to help with healing and relieve pain. 
Conditions That May Benefit From PEFT
PMFT may be beneficial for the treatment of injuries, and a range of chronic musculoskeletal or neurologic conditions including:
Osteoarthritis
Bone Fractures
Strains & Sprains
Pancreatitis
Anxiety disorders
IVDD
Wound healing
IBD
Hip dysplasia
Post-Surgical Recovery
Benefits of PEMF Therapy
Results of PEMF vary from one pet to another, some pets may experience the following benefits:
Easy, pain-free treatments
Affordable
Can be used alone or with other treatments
Enhances blood flow to aid in healing
Reduces inflammation
Reduces edema (swelling)
Encourages bone healing