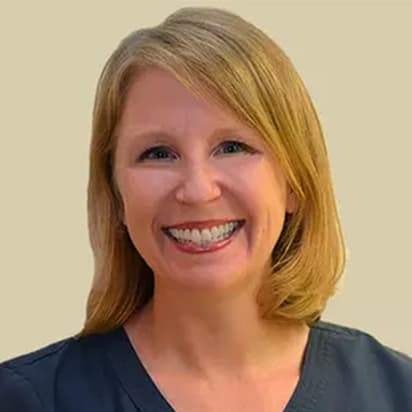 Dr. Sarah McKenzie
Dr. Sarah McKenzie was born in Dickson, Tennessee where she met her first love when she was just 7 years old, a basset hound named Patches. At 8 years old, when Patches was just one, he was hit by a car and had multiple life-threatening injuries. He was saved by a superhero veterinarian who inspired her to want to grow up and continue to nurture this wonderful human-animal bond just as it was done for her.
She received her undergraduate degree as well as her Doctorate of Veterinary Medicine at the University of Tennessee and moved back to middle Tennessee to continue practicing in a job she loves. She came to Pet Vet in 2019 and loves the family that is this practice.
When not in the hospital, Dr. McKenzie spends as much time as possible outside with her own family including her husband Pat, her wild children Aidan, Randall, and Iris, and her dog Waylon.